[:en]
Our quality control is exhaustive in all processes and activities of the company. Our control begins with the audit of all materials purchased for production (cotton yarn, trims, complementary fabrics, etc.). Raw fabrics are inspected and qualified before they are delivered for dyeing.
Our textile auditors work at our dyeing house suppliers ensuring the quality of the fabrics before they are delivered to our plant. Once the fabrics are cut, 100% of the pieces undergo quality control and are numbered and prepared in packages before being sent to sewing.
Once in sewing, production auditors carry out an in-line control to verify that the requirements indicated in the technical specifications and the prototypes are fulfilled.
When sewing is finished, 100% of the garments go through quality control before being finished and packed. Once the garments are packed, they undergo a final audit at random following the parameters of the military standard to ensure the quality of the product that will be exported.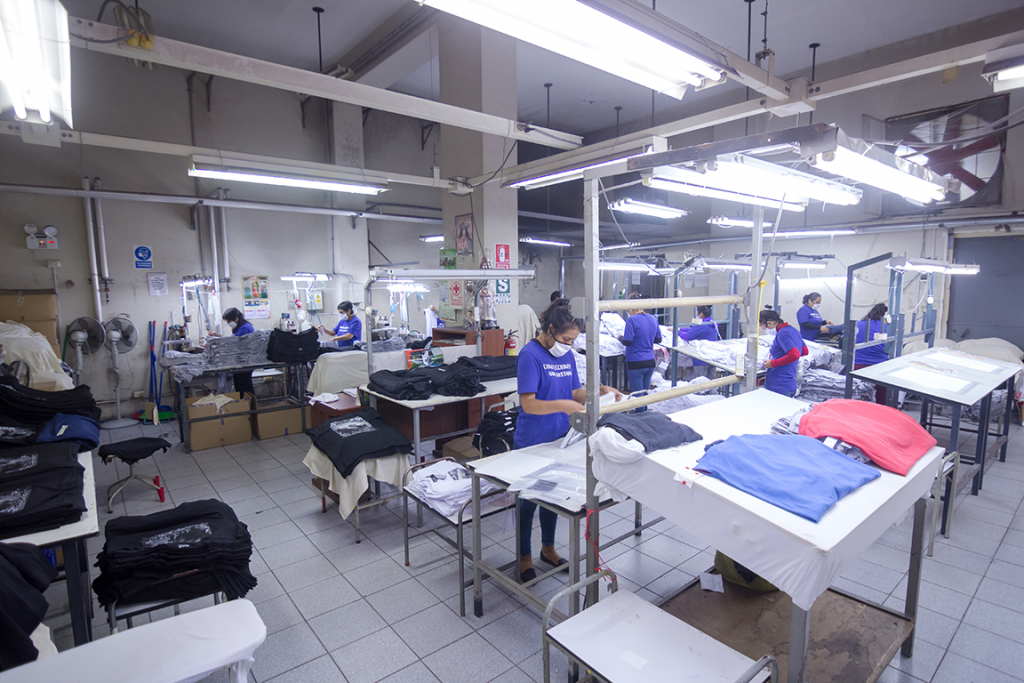 [:es]
El control de calidad es exhaustivo en todos los procesos y actividades de la empresa. Nuestro control empieza con la auditoría de todos los materiales comprados para la producción (hilado de algodón, avíos, telas complementarias, etc). Las telas crudas son inspeccionadas y calificadas antes de ser enviadas a la tintorería.
Nuestros auditores textiles trabajan en las tintorerías asegurando la calidad de las telas antes de ser enviadas a nuestra planta. Una vez cortadas las telas, el 100% de las piezas pasa por control de calidad, son enumeradas y preparadas en paquetes antes de ser enviadas a costura. Una vez en costura las auditoras realizan un control en línea para comprobar que los requerimientos indicados en las fichas técnicas y los prototipos se cumplan a cabalidad.
Al terminar la costura, el 100% de las prendas pasa por control de calidad antes de ser acabadas y empacadas. Una vez empacadas, las prendas pasan por un proceso final de auditoría al azar, siguiendo los parámetros de la norma militar standard para asegurar la calidad del lote a exportar.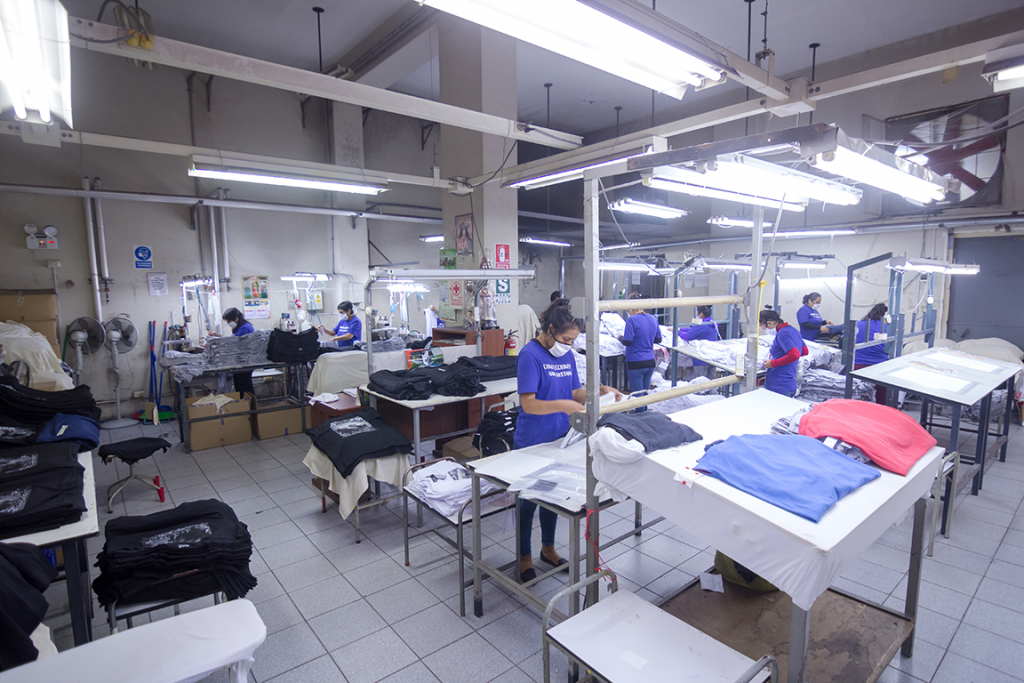 [:]